I'm feelin' flattered! Ate Elai tagged me with this lovely sister tag! Gracias te!!!
I am just very emoty when I read her blog post with this.Go WOMEN!
Start copying here: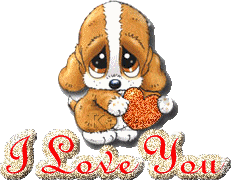 Be the kind of women that when your feet hit the floor each morning,
The devil says "Oh Crap, She's Up."
Sister, life is too short to wake up with regrets.
So love the people who treat you right.
Love the ones who don't just because you can.
Believe in everything happens for a reason.
If you get a second chance, grab it with both hands.
If it changes your life, let it.
Kiss slowly. Forgive quickly.
God never said life would be easy.
He just promise it would be worth it.
Today is sister's day.To the cool women that have touched my life.
this is for you…..LOVE U!!!
Rules:
Tag all your sisters, mothers, daughters, aunts, girlfriends.
If you get tag back seven times, you are loved.
Happy sister's day! LOVE YA SISTA!!!
Girlfriend and sisters WEEK.
For now, I am
tagging back
Ate Elai coz I truly love you te!
I wanna tag Princess Mina, Ate Jean, Ate Janice, Ate Ane, Ate Mon, GP, LJ, Ate Liz, Ate Debbs, Ate Shem, Mel, Noelle, Algene, Ate Madz, Ate Enchie, Ate Recel, and Ate Cai.