It's Tuesday, second working day of the week. Most of the people are busy and so I do. But I won't skip this week not to share something from our local dialect,
Visaya
, a picture of life,
Hulagway sa Kinabuhi
from our fellow Filipino Visayan bloggers' network,
BisDakBloggers
.
This week, by far, is the second successful meme of the network. Last week, we featured something that begins with letter
A
in a local dialect verbatim. For this week, we have letter B. I am having here
B
for
Bitin
or
Snake
.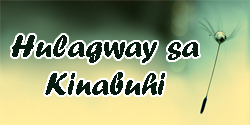 The image was taken last December 26, 2010 in Crocodile Park, Davao City after the family/clan Christmas Pool Party a day before.
Happy Tuesday BisDak Bloggers!