Happy Mothers' Day to all MOTHERS around the world. I am not celebrating Mother's day today with my mom, though, and my sister and siter-in-law because I'm already off from my vacation.  But sure enough they all enjoy the day.
Anyway, it's Sunday today and so to celebrate Mother's day virtually, I'd like to share this Pork Bicol Express which my mom's always craving for.
This image of Pork Bicol Express above was taken in Gerry's Grill in Embarcadero de Legazpi City on October 2010 during my road trip in Region V (Bicol Region), Philippines, with my mom, cousin and auntie.
By the way, I don't eat pork nor beef, my mom, cousin and auntie ate during our trip.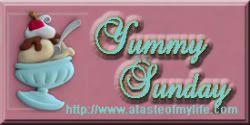 Happy Yummy Sunday Everyone!