Many say I am photogenic. I say, at least even in photographs, I look awesome and beauteous whether  stolen/candid or poised poses. Am I?
That is why, every time there is a big event else where, I keep getting photographed. LOL! Because I know, I look more gorgeous and pretty in front of a camera. Haha! Do not disagree with me! This is my blog and this is my rant!
Anyway, I want to share two photos which were taken during the Cebu International Travel and Food Expo on July 23, 2011 with my classmate and blogging buddy, Ernhez. You might be asking of all the photos taken during the event, these are posted separately. Off course, because, these photos were somehow randomly taken though we were aware ~ we didn't have enough time to prepare for our next shot.
However, I still was looking pretty much presentable on these. And one more thing, I found these photos very FUNNY! Even during the taking of these, we both were keep on laughing.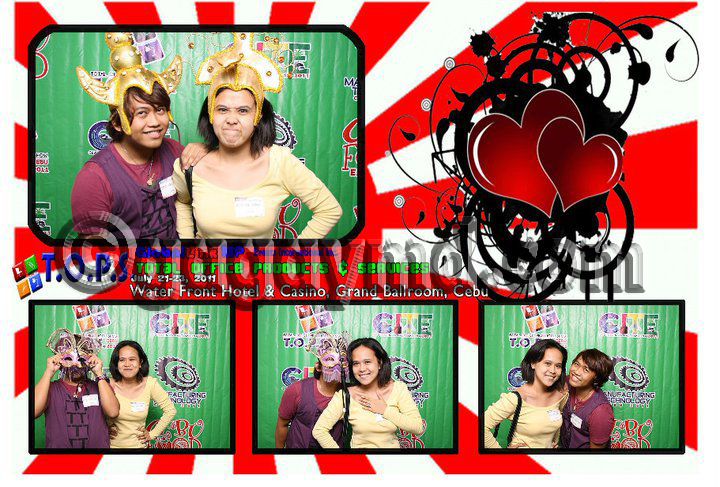 In fact, during the taking of these shots, those people falling in line next to us were getting mad and used to murmur about us. Haha! But we never mind them as if they didn't exist and we didn't hear any. LOL!
What can you say about these photos? Your comment would ONLY be about the photos and not on the subject especially ME! LOL!