After almost two consecutive years, Jilah, my classmate in college, and I together with Donna, a classmate also in college and in medical school, met and dine together when Jilah had a chance to have a vacation for a week or two here in the Philippines.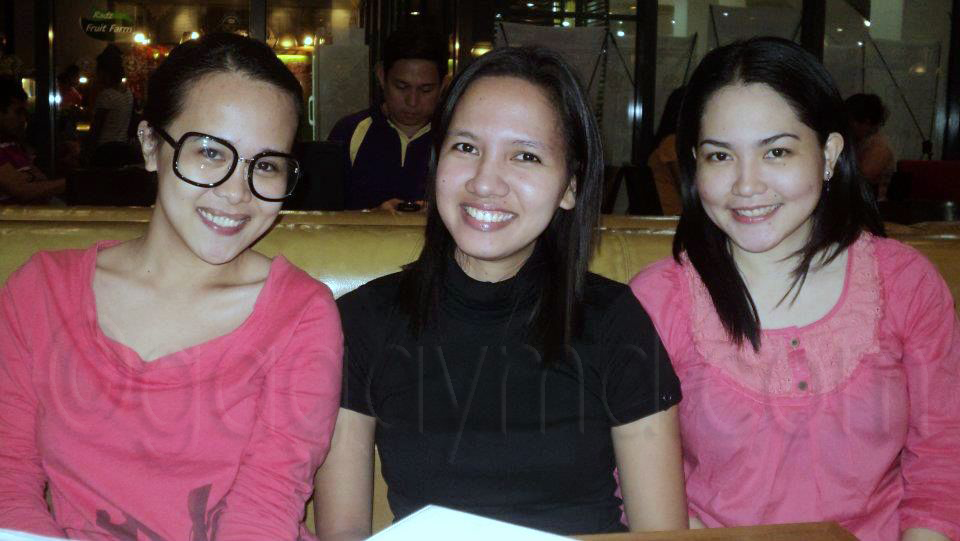 I, Jilah and Donna at the Coffee Bean Tea Leaf Garden, Robinson's Cybergate, Cebu City
Jilah is a secondary Science teacher in Thailand now. When she had a chance to go home, back here in the Philippines, she almost toured the country. Ahihihi! She actually went to Ilo-ilo first before dropping by here in Cebu. She also visited some of our classmates and school mates in college who are taking medical degree in Ilo-ilo.
In the image above, I and Donna were looking so pinky. Haha! Opps! We didn't plan to wear pink. Donna was the first one to notice that we both were wearing pink. We, both, also just met in Robinson's Cybergate, she followed me there, because I was already in that mall earlier, noon time of that day. And Jilah arrived around past 5 o'clock.
I was actually early to arrive and stay in the coffee shop with my other classmate in medical school, Ernhez, because we were having our lunch and we also tried to study at the coffee shop. LOL!