Since I need to fly back to Cebu City yesterday, November 2, 2011, and my two elder sisters needed also to travel back to their different workplaces, we opted then to visit my grandparents – my dad's parents and siblings grave in our farm town cemetery.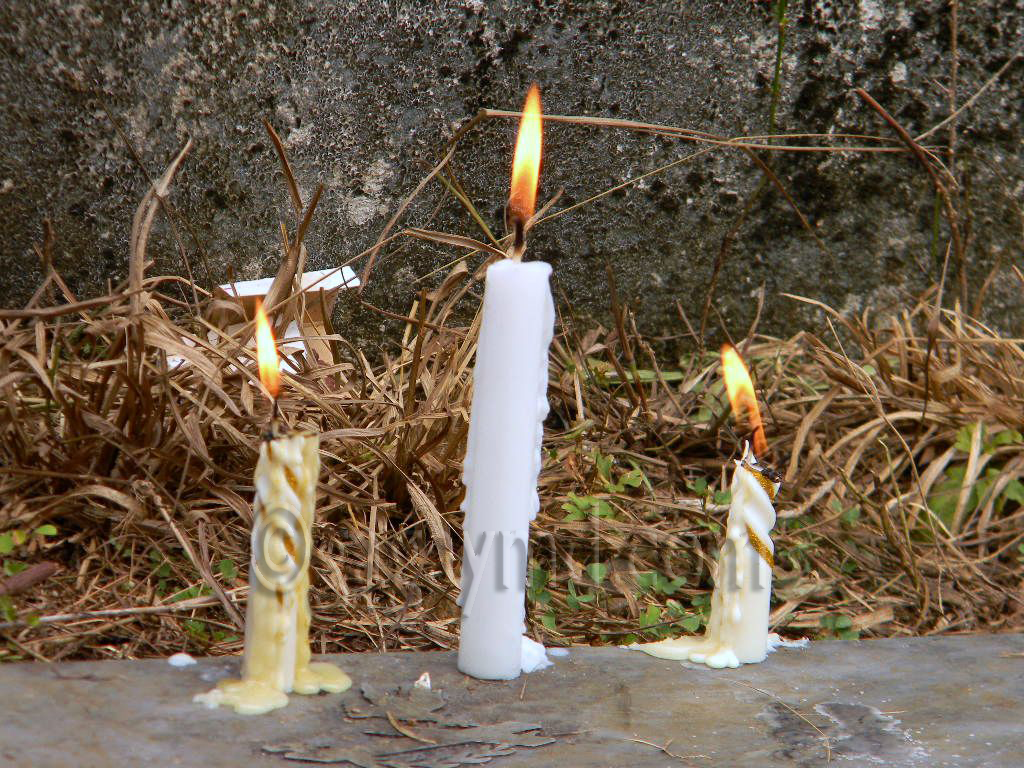 Gold-White-Gold Candles
I don't exactly understand why should we light odd-numbered candles on each grave of my grandparents, uncles and auntie. But that's what my mom told us, so we just did. Every time I ask her why, she just answer me "just do what I said, there's nothing to loss then". Waaaah! Those are all superstitions, I presume. LOL!
(L-R) Cousin, Maggie; my mom; my dad's drunk friend; sister, Wewee; I and Didong
While waiting for the candles to melt, the guy seated next to my mom came near to us. I and my sister just having fun with him because he was drunk already and claiming that he's one of our uncles. LOL! Oh yeah! He's our uncle but ONLY when he's drunk.