People increasingly use and innovate technology to do more within a shorter period of time. The slew of modern gadgets are almost all designed to cater to people leading busy lives for whom time is valuable. If you're the type of person who's after getting quick tangible results, then here are three sites which may cater best to your needs: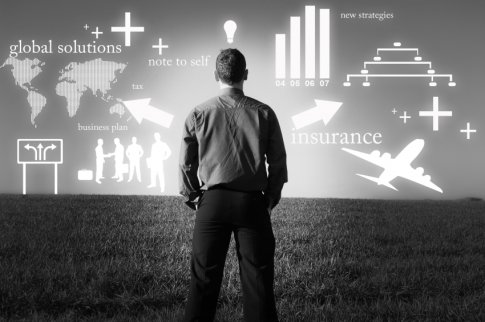 What to consider? 
1. PickyDomains.com
The Web presents a host of opportunities, most especially for entrepreneurs. However, if you are a startup with limited capital, then you could face serious challenges in setting up your business. Among these is picking out a domain, which can enhance your marketing strategy and easily promote your brand. Branding agencies can be costly, not to mention, as a small business owner, you cannot afford one component to take up the bulk of your capital.
PickyDomains.com, which started in 2007 and which has around 50,000 registered contributors around the world, may just be perfect for you. The number of contributors gives you a much greater chance of selecting an attractive company or domain name given the large pool of ideas they can generate. If you wish to avail of their service, the only thing you need to do is register as a client, make a deposit of $50 for a domain or name and $75 for a slogan, and your criteria or naming specifications. Ideas will then start coming in from contributors. If none of them meet your naming standards, then you get a full refund, making the service risk-free.
2. Bitrix24.com
An efficiently-managed workplace can give your business an advantage – ensuring proper coordination between employees and ease of mobility, among others. In order to attain this, tools such as CRM and corporate intranets are now being used by more companies and with more frequency. However, they can also cost a lot.
Bitrix24.com functions as a one-stop shop, acting as an integrated CRM and corporate intranet for your disparate business needs. Its various functionality include a free activity planner, free calendar, free messaging system and free real-time streaming, among others. There is no need for installation and is easily accessible through a web-based browser or a smartphone. Absolutely free for companies with a maximum of 12 employees, it can be upgraded for just $99 a month to allow for an unlimited number of users.
3. JetRadar.com
Air travel is still the fastest, and many times now the cheapest, way to travel. The increasingly tight competition between airlines have led them to refrain from publishing their rates on price-comparison websites, instead opting to have consumers come to their corporate websites in order to check out the lowest fares and best promotional deals. This can prove to be a lot of effort and, perhaps, even time wasted for consumers as they hop from one airline site to another.
With JetRadar.com, air travelers can now search for the best deals online, staying on only one website while obtaining data from 728 airlines and hundreds of flight and ticketing sites made readily available to the public. JetRadar.com sure is your ultimate airfare-related search engine address.