It's September 1, 2012 already! And I didn't noticed it until one of my friends reminded me with the song, Wake Me Up When September Ends.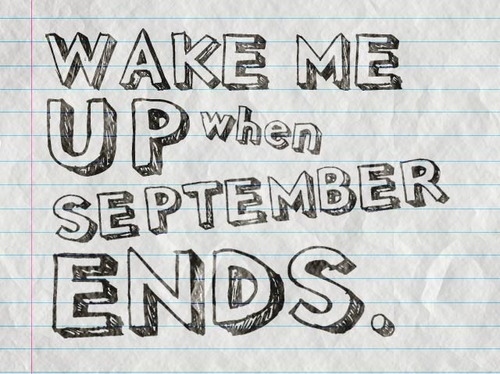 Wake Me Up When September Ends (image from favim.com)
I thought at first it was just her joke but upon checking on my mobile phone's calendar, it really is — it is SEPTEMBER 2012 today! Perhaps the start of "-ber" months — Christmas season. But aside from the upcoming holidays, of course, there are still a lot of exams and duties to look forward to. Though that is not really a very big deal for me, for us, but at least, despite from those toxic days, there are still events that is stress-free to await from.