Whew! I never thought it's the last day of October 2012 today not unless the doctor has declared the class that we won't be meeting tomorrow in accordance to All Saints and All Souls days celebrations.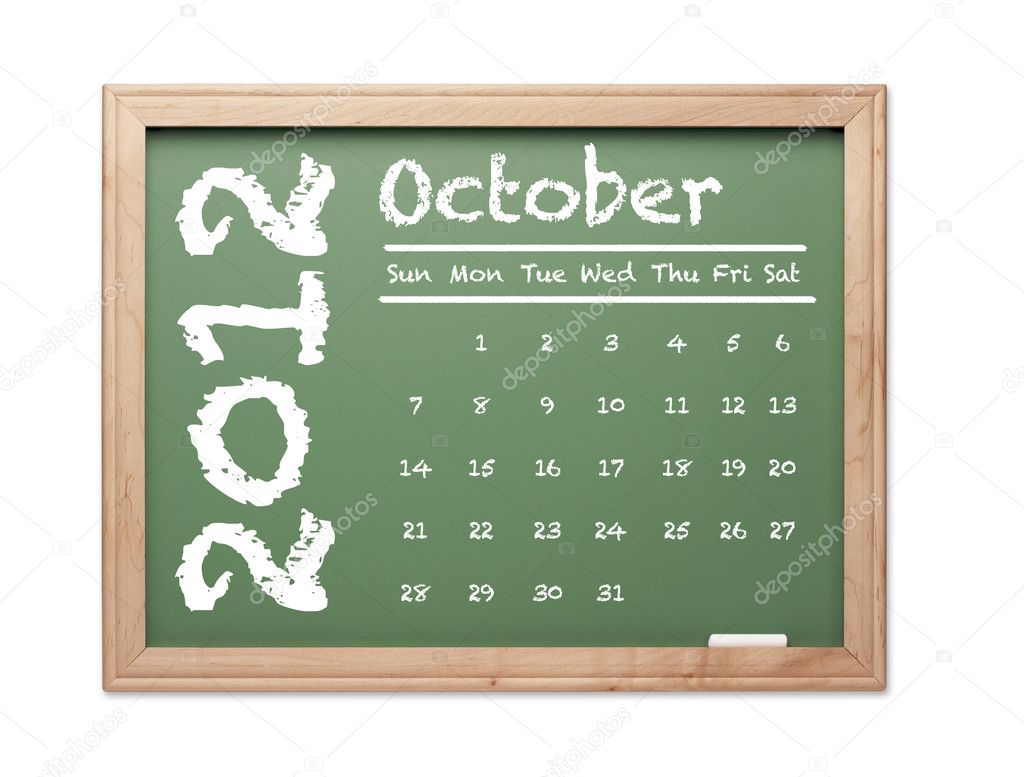 October 2012 (image from depositphotos.com)
Whaaaaat!?!?!?!
That was the only word I screamed silently over my mind as the doctor announced our 2-day holiday and vacation. And I just then realized that I need to have a countdown starting a few hours from now for the celebration of my birthday. Talking more of birthday, I am thinking of having a giveaway in my blog. But that is yet to be decided and well-planned because of my busy schedules both in school and in the hospital, I am afraid I can't manage to follow up what I need to do with regards to my birthday giveaway. But hopefully, I can push through with that plan. I really hope so.
For now, hope you guys to have a wonderful vacation! Have a pleasant day ahead!