One of the things to make the kitchen area neat and clean, a messy-free place and a conducive part of the house for healthy cooking, a pull out trash can is a must have.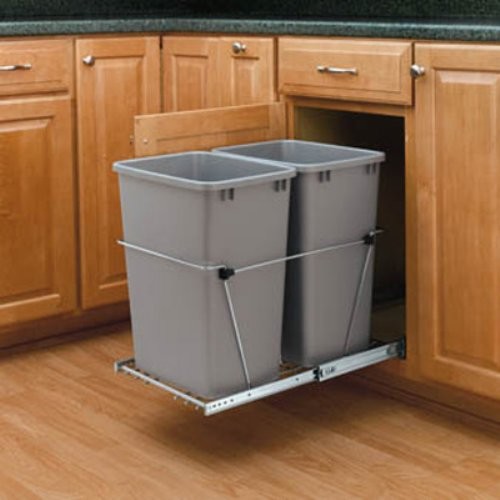 "I really want that pull out trash can in our kitchen", simple statement I always reminds to M every time I see one when we do shopping for goodies. But since we are just renting in this house, this isn't our own yet, M said that it is better to install one only if we do have our own kitchen at our own house.
So for now, what we have in our kitchen is not a pull out trash can but instead just a covered trash bin which I made sure that every night before we go to sleep, the trash bin should be empty.