For number of years I have been busy in-time of my big brother's birthday, and now that I get a little time to make this awesome post for him, I shouldn't let this day pass by without doing so on his 34th blessed year of life.
Anyway, this image below took me a day, let me count that by hour – it's 24 hours, to browse this really heart-touching and oh-so realistic message which really suit our being siblings. Just to remind you guys, he's the eldest and I am the youngest.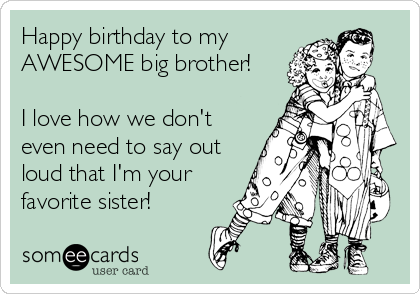 Moreover, for you my big brother on this special day of yours, Happy happy birthday and I am pretty sure that you really will. I sure am to cook something for you tonight. I always love you!