I seldom try Facebook app name or profile picture games. However, this one made me curious enough to try my name, my picture on it.
So, I just did.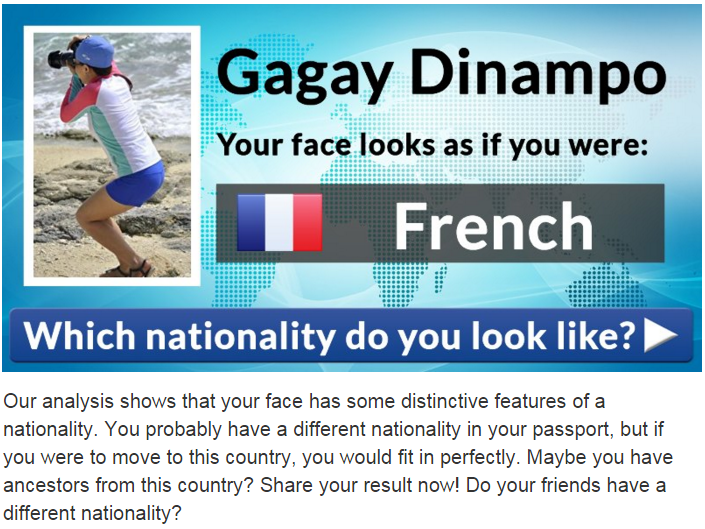 To my nerves, I was totally in shock. How come this app could say that? What are the basis then?
Anyway, I enjoyed playing this one. At least, somehow, I got some looks from the French.