My little man has been fascinated lately to musical instruments specifically the guitar. So I intentionally brought him to an American thrifty shop in the locality just expecting that we could both bring home some goodies.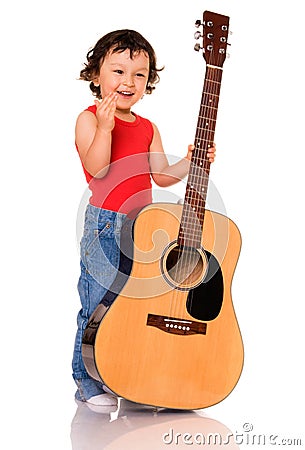 Image from dreamstime.com
Indeed, we found a toy guitar. Since we just had it from a thrifty store, one could expect it worn out but it wasn't. It is still good and of quality. It is somehow an electric one, like the db electric, since it is battery-operated. It produces a lot of music aside from when you string it. It has built-in music installed that every kids would surely love.
I will share some images of my little man soon as I can capture one. Now that he's growing fast, he's becoming really camera-conscious than before and it's difficult to take a good shot.