There are literally billions of people who are sports fans. You most likely have friends and family members who enjoy the thrill of an occasional sporting event. If this is the case, you should get a few of them a gift that they will treasure for the rest of their lives. Sports memorabilia has become a very popular thing for people to collect. You should consider buying some rare sports memorabilia that will blow your friends and family away. Here are a few ideas that you can consider.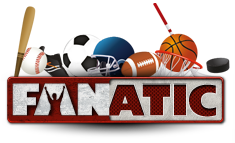 1. A sports jersey that has been autographed by a player.
The National Football League has become the most popular sports organization in the United States. Autographed NFL jerseys are available with the signatures of many of the greatest players in the history of the sport. You could also consider buying autographed jerseys from a wide variety of sports that your loved ones are fans of.
2. A jersey that was actually worn by a player in a game.
Game-worn jerseys are obviously much harder to come by than autographed jerseys. This is because there are far fewer of them floating around for sale. Giving the sports fan in your life a jersey that was actually worn in a game by one of their favorite players will be a gift they will never forget. It might become their favorite possession. However, you need to be very careful when you are buying an item like this. Avoid being scammed by only buying your game-worn jerseys from reputable dealers who have been in the memorabilia business for many years. Go to a dealer with a great reputation.
3. Balls, bats, hockey sticks and other sports equipment that has been autographed.
There are many other pieces of autographed sports memorabilia to choose from if you do not want to go the jersey route. You can also buy some equipment that is associated with the sport that your loved one enjoys the most. You will be able to find all of the equipment mentioned above and much more.
4. A rookie trading card of your loved one's favorite player.
Trading cards have been very big business for a while now. A player's rookie care is always a valuable item to have. Perhaps you could seek out the rookie card of a player that a friend or family member really admires.